Extended cover – Peace of mind in challenging times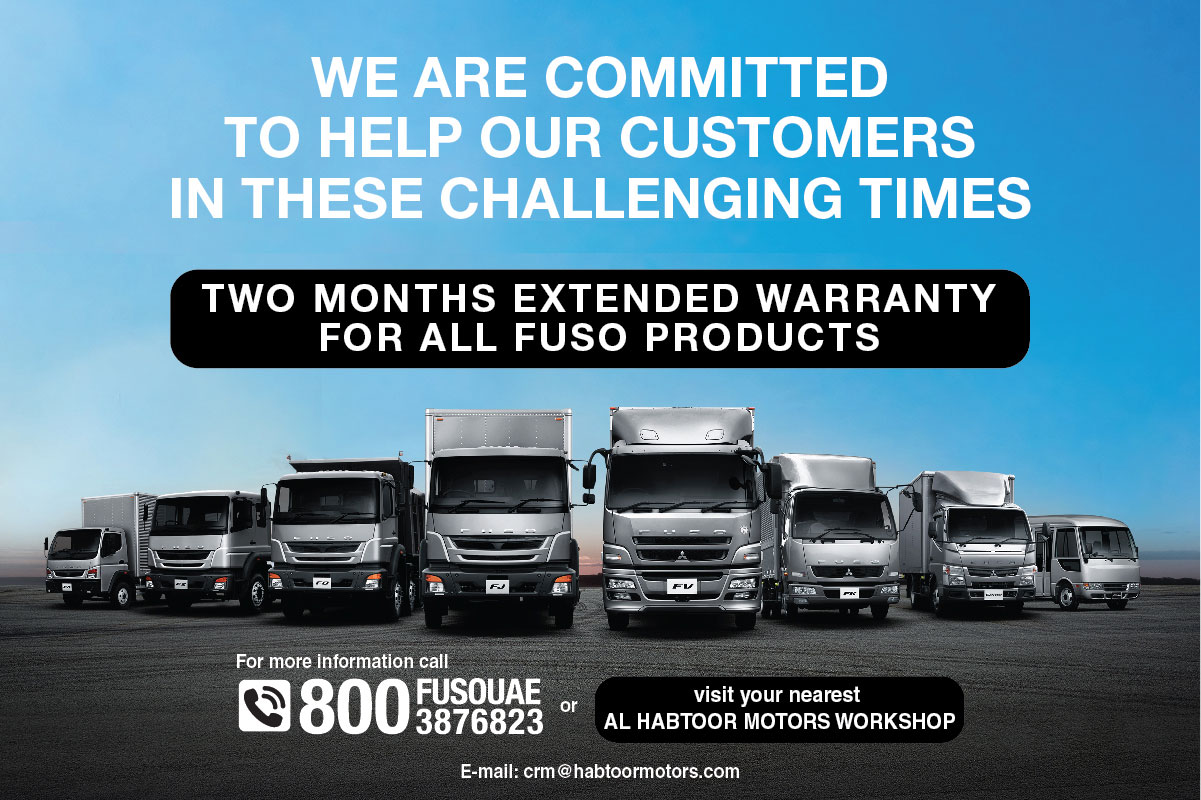 The current global situation has resulted in extremely trying times for businesses and individuals alike. In moments like these, all of us welcome assistance to help meet these challenges.

While the difficulties faced are unique to each of us, the value of 'peace of mind' is common to all of us. We are there for those who keep the world moving in these trying times. In this spirit, our team at FUSO, Al Habtoor Motors Co. L.L.C is pleased to offer an additional two months coverage for FUSO products with expiring warranties.

What does this mean? Any Mitsubishi FUSO Trucks or Bus with a warranty expiring between March15 to May 15, 2020, is now valid for an additional two months of warranty coverage. However if the Vehicles have already completed the Warranty kilometers this extension will not be applicable.

We see your ongoing efforts making day-to-day life possible for countless thousands and we thank you. Your energy in tackling the increased demands on transport, supply, delivery and emergency support, is paramount to communities and the vital services that safeguard our well-being.

In the words of Mitsubishi FUSO CEO Hartmut Schick "Our customers are working tirelessly… we want to give them our fullest support". Together, our communities will come through this and the global FUSO family is committed to helping you make this possible.

For full details of this additional coverage, contact 800FUSOUAE(8003876823). We thank you for your understanding while all necessary measures are being taken to ensure the safety of customers and employees at service locations that remain open.

Stay safe.