Best Sales Award and General Distributor Award for the year 2019 by Daimler Commercial Vehicles Middle East & Africa.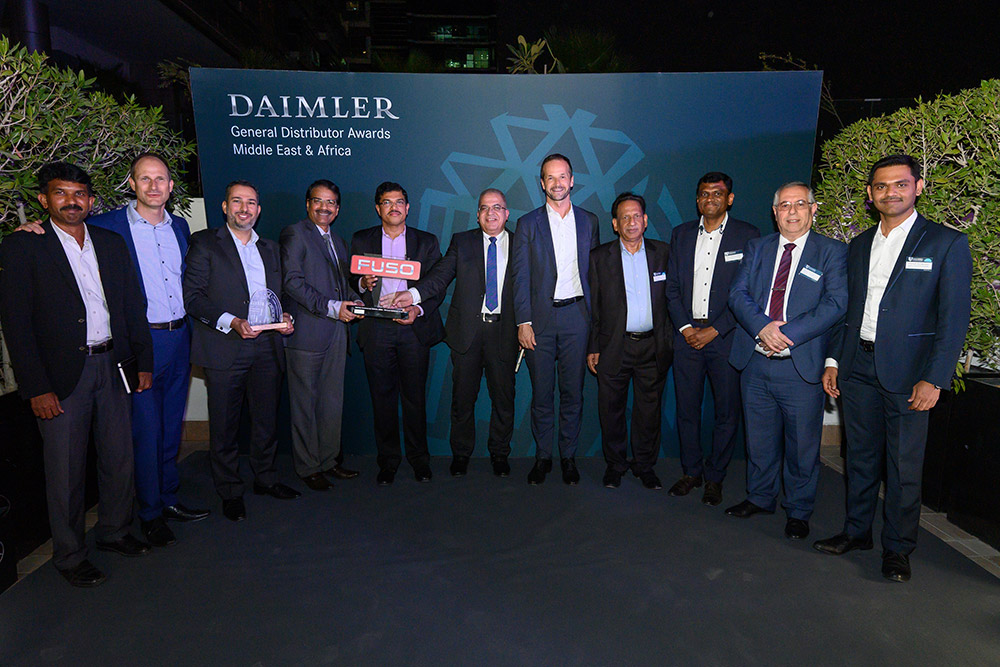 We are delighted to announce that Al Habtoor Motors-FUSO has been awarded 'The Best Sales and General Distributor Award – Middle East & Africa for the year 2019' from Daimler Commercial Vehicles.
Mr. Achim Puchert Head of International Sales, Marketing and Customer Service at Daimler Trucks Asia presents the coveted award to Al Habtoor Motors – Fuso team.