All-new FUSO Reaches 5,000 Export Milestone
In the UAE, Body fabricators and Super Structure suppliers play an important role as influencers for purchase of commercial vehicles, especially Trucks. Identifying the need to reach out to this potent segment to effectively tap into the commercial vehicles segment, Al Habtoor Motors organised the FUSO Fabricators Event, aptly themed Building Bridges. Held at the DIC Showroom premises on 25 August 2016, from 5:00 p.m. to 6:30 p.m., the event attracted approximately 70 attendees.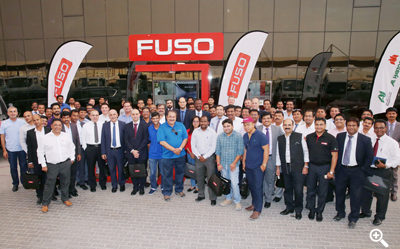 At the outset, the participants were welcomed by Shivkumar Iyer, Brand Manager for Commercial vehicles. Subsequently an AV presentation about FUSO and its Brand history was shown. Mr. Henry Sebastian, GM - FUSO - DCV MENA region, then addressed the participants on behalf of our Principals. This was then followed by a presentation on the Chennai Factory, Product range and its suitable applications by Mr. N K Muralidharan - Head Sales, FUSO - DCV MENA region, along with an AV presentation. A Q & A session followed, where the participants were free to ask questions, which Mr. Muralidharan addressed.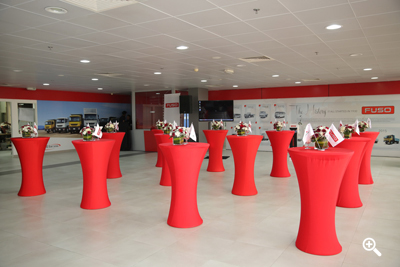 Vote of thanks and introduction to the dedicated FUSO team of Sales, Service and Training was done by Mr. Shibu Thomas - GM - Commercial Vehicles. The meeting concluded with a group photo.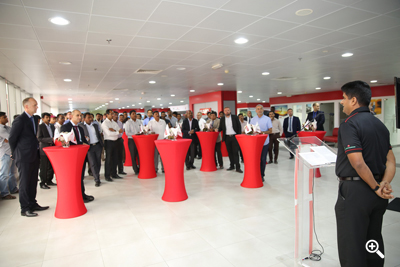 As an added attraction, the entire FUSO truck range ( Japan + India) was lined up for display outside the showroom to enable the guests to see the vehicles in close range and have a first-hand opinion. The event was highly successful and Al Habtoor Motors is poised to make further inroads in the highly competitive commercial vehicles sector.